01
An insurance culture

INOV Expat is an insurance brokerage firm aimed at expatriates, especially French-speaking expatriates, in Spain. We know all too well the extent to which arriving in a new country can be a confusing period with all types of procedures involved. That's why we've been defending your rights with leading insurance companies on the market since 2004.
02
The Origins
In the beginning, INOV Insurance specialised in mobile device insurance. A number of experiences involving expatriates pushed us to move into a new sector: expatriate insurance. It's a group of people whose needs could only be met effectively by a small number of solutions. And so INOV Insurance became INOV Expat to assist expatriates as they settle in Spain.
03
The INOV Group
INOV Expat is part of the INOV Group, which includes a second legal firm known as INOV Finance - a specialist in offering advice in three areas of competence:
Strategic and operational support
Mergers and Acquisitions
Company representation
INOV Expat is a company that was created by European insurance professionals mainly dedicated to insurance for French, French-speaking and other expatriates living in Spain. Find our about our values and our aims to always assist you in the best possible way and suggest the best insurance policies at the best prices and in the language of your choice.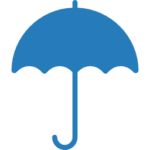 The company is built on certain essential values, which are:
Perfect knowledge of the products available and our customers
Assistance in the language of your choice: French, English,Russian, Spanish...
Defending your rights
A comprehensive service that maintains the premiums proposed by the insurance companies directly.
01
We carefully select our partners
INOV Expat works with the most important insurance companies to ensure our customers never have to face defaults due to insolvency or poor management. Our constant tracking work allows us to find the offers that will best meet your needs, at the most affordable price.
02
Defending your rights
We are committed to comparing the various insurance solutions for you according to your needs and suggesting the best offers, without charging you any broker fees. By signing with you, we undertake to defend your rights with insurance companies. In other words, we are the first liaison between you and your insurance company. In the event of a dispute, we will handle all negotiations with the insurance company. All claims are filed and managed by us.
03
Comparing as a quality guarantee
Convinced that only by comparing various offers can customers get the best prices and the best services, INOV Expat systematically compares the offers available from the different insurance companies on the Spanish and European markets. Four comparison criteria: the companies' solvency, their contract management speed, how they settle claims and the quality of their products.