Exclusive offers from INOV!
Yohan Leuthold
Insurance Offers in Spain: Exclusive offers from Inov Expat!
If you want to find the best insurance offers in Spain… You are at the right place! These offers change continuously so do not hesitate to visit our page from time to time. You can request quotes directly or call us at +34932688742, write to us on whatsapp +34627627880 or send us an email: [email protected]. We are at your disposal!

---
Liberty Cashback
(september 2023)
(Does not apply to renewals or replacements.)
Watch out ! The offer is only valid until the 31/10/2023 !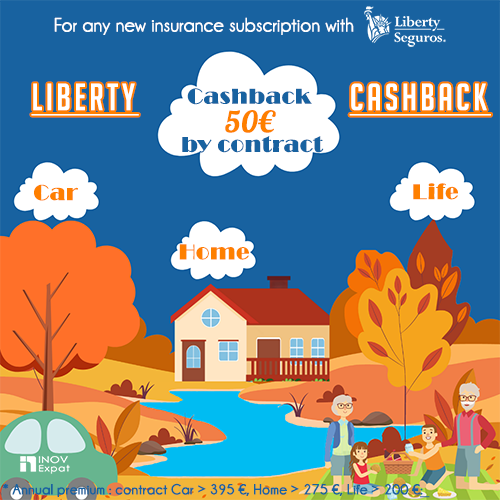 ---
DKV Offer (september 2023)
Only valid for new contracts with an effective date between 01/08/23 and 30/09/23 !
---
REFERRAL PROGRAM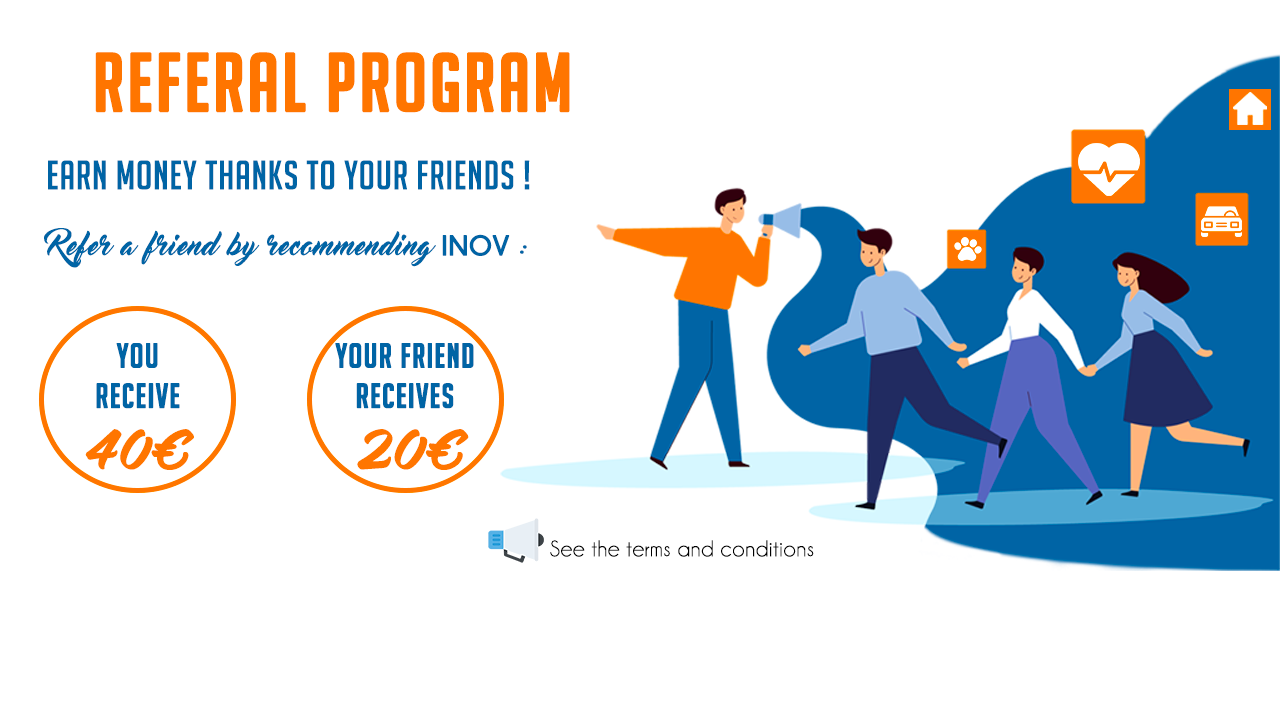 Earn money thanks to INOV and your friends!
To do so, you just have to refer a friend by recommending INOV and that friend will have to indicate it when he subscibes.
For every friend you refer who subscribes to insurance with INOV, you'll receive 40€. Every referred friend receives 20€ as a welcome gift.
---
FREE INSURANCE DIAGNOSTIC
---
LIBERTY CAR + LIFE FREE

---
INOV OFFER: CAR INSURANCE
---
INOV OFFER: HOME INSURANCE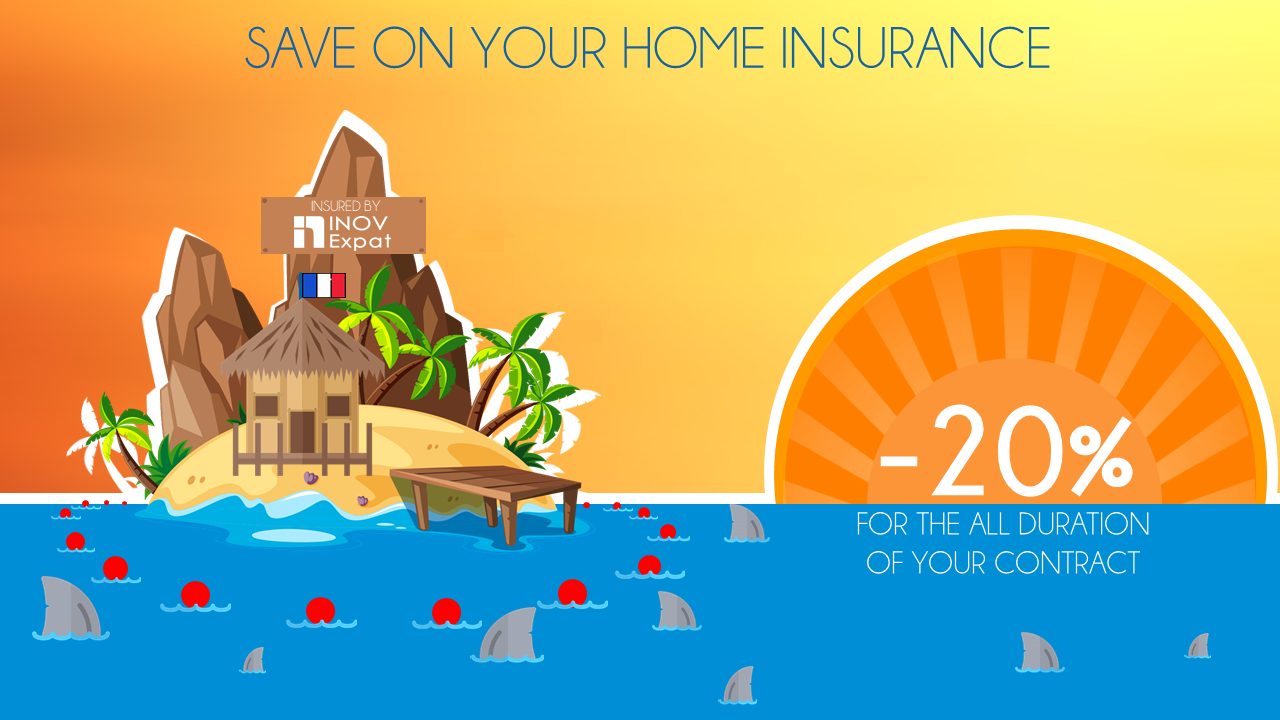 ---
INOV EXPAT is a brokerage firm for French expatriates in Spain, and now also in Portugal. We concluded partnerships with the best's insurers on the market, which allow us to offer you custom-made insurances at the best price. Partners of INOV Expat are, like you, expatriates, and know how settling in a new country, abroad, can be complex and sometimes surprising.
From its creation in 2004, INOV Expat has not only for objective to support his expatriates clients in their search for "custom-made" insurance but also to defend their rights in case of claim.
Ask you free quote online : car, health, home, life, travel, others. Look at our website https://www.inovexpat.com/en/home/ or contact us by e-mail at [email protected]