Medical network of insurance companies: Guide to understand how it works
Julia Jannin
Medical network of insurance companies: Guide to understand how it works
Medical network : How does it works ?
You have taken out health insurance and now want to go to the doctor. You will need to consult a doctor that is affiliated to your insurance company. With your insurance card, coverage will be automatic.
If you would like to find out which medical centres and clinics you can visit with your health insurance, see the links below. You will be able to find all the specialists who are available to you, as well as their location and the time to request appointments. Simply click on your insurer's logo and select the province for which you wish to consult the network.
Direct links to consult the medical network of your insurance company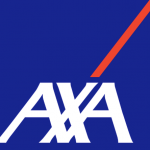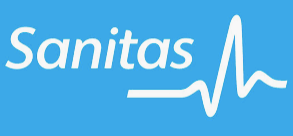 It is also important to consult the references of other users and to be well informed about the availability of doctors, the frequency of consultations and waiting times in the medical centres.
What are the main specialties included in the medical network?
General medicine, dermatologists, gynecologists, cardiologists, psychologists, psychiatrists, traumatologists, physiotherapists, clinical analyzes, radiology, hospitalization, home emergencies….
However, there is a variety of professionals available to you, so it is worth consulting with the insurance company's medical cadre and focusing on the services available to you in the province you are in.
How to choose the insurance company?
Consultation with the medical network is an essential part of the medical assistance process covered by health insurance. You will be able to check both the list of medical centres and specialists, as well as hospitals and clinics.
Depending on the province, there may be certain companies that are more or less well represented.
In large cities such as Barcelona or Madrid, Axa is the most represented company. In the province of Alicante, most health professionals are affiliated to DKV.
It is recommended that you use an insurance broker who can recommend a health insurance contract that will meet your needs.
What other types of insurance are available?
The medical network insurance is not the only formula that you will be able to subscribe. There are other types of insurance policies that you can also take out from your insurance company:
Medical insurance with "copagos" deductible:

these insurances offer identical cover to that with a medical framework, but with a lower premium. In return, 100% of the service you receive will not be covered, so you will have to pay a portion "copago" each time you go for a consultation or medical intervention. This type of insurance is more appropriate if you do not go to doctors or specialists regularly.
Insurance with medical network and reimbursements:

this insurance allows you to go to medical centers, clinics and specialists not covered by your insurance company. After paying for your service, you will have to request reimbursement and the company will reimburse you 80% of the invoice (limits and ceiling to be confirmed with your contract)

Non-hospital medical insurance:

this policy does not include the hospitalization service or surgical interventions in clinics, hospitals and health centers, but includes consultations with doctors and specialists and diagnostic tests.
Where can I get the best Health insurance?
That's an easy one! If you want to compare the best insurance companies and get an effective and quick service with English speaker specialists contact us!
Telephone: +34.93.268.87.42
WhatsApp: +34.627.627.880
Email: [email protected]
Inov Expat : Who are we?
INOV Expat is an insurance brokerage firm aimed at expatriates in Spain and Portugal
INOV Expat is right there to help you: giving you the best advice on insurance, in English!
In fact, after 14 years, INOV Expat, an insurance brokerage firm, specialises in insurance for French and English-speaking expatriates in Spain and Portugal, at their destinations. As insurance professionals, we've signed partnership agreements with the best insurance companies in the market. All INOV Expat consultants are expatriates who will be able to advise you best in the language of your choice (English, French, Russian, Spanish, Portuguese…)
Ask you free quote online : car, health, home, life, travel, others. Look at our website inovexpat.com or contact us by e-mail at [email protected], by telephone at +34.93.268.87.42 or whatsApp +34.627.627.880