Coronavirus and health insurance: What is the coverage?
Julia Jannin
Coronavirus and health insurance: What is the coverage?
What coronavirus coverage do insurance companies offer?
Pandemics (such as the Covid19 pandemic) are excluded from health insurance policies, but insurance companies do offer support for public health on an exceptional basis. Therefore, patients who have symptoms and believe they are infected with this disease can call their private insurance for advice.
How do insurance companies cover COVID19?
DKV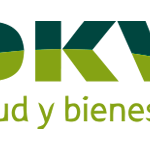 DKV will care for its private clients with coronavirus symptoms according to the protocols established by the public system, testing for the disease if it is considered by a doctor. Any insured who presents symptoms of Covid-19 can call the following number : 976 991 199 or contact the insurance company via the medical chat of the "Quiero cuidarme más" application. If hospitalization is recommended, the patient will be referred to a public hospital, and obtain coverage in a DKV center for further treatment.
DKV action plan against COVID
Medical authorization for basic treatments can be requestedby WhatsApp +34 960 160 602
COVID symptom detector
Free telemedicine: under the slogan # MédicosFrenteAlCovid, several volunteer doctors will do an online consultation.
Antigen test: you can do a rapid antigen test under medical prescription.
Antigen test
What is the antigen test?
Antigen tests detect the presence of the virus responsible for COVID-19 from a nasopharyngeal swab. Once the sample is taken, the professional applies it to the kit - and gets the result the same day.
How do I apply for the antigen test?
Through the smartphone application, "Quiero cuidarme más" Click on "Request for COVID-19 antigen test". In case the doctor prescribes the test, your prescription will appear in the "Health File", in the sub-folder "Tele-consultation", as well as a search engine by provinces where you can find the clinical analysis center to perform the test. You will also be able to request the test.
PCR Test

The PCR test will be supported by DKV in the following cases:

If the doctor has made a written request for a test to assess the clinical symptoms of suspected COVID19 that the patient presents at the time of the visit.
If the request for PCR testing is not a preventive requirement for further examination, treatment or admission for another disease.
Request it very easily through WhatsApp at +34 960 160 602. Remember to have the photo or image of the doctor's prescription handy. And you will receive an e-mail with the authorization to go to one of the agreed clinical analysis laboratories.
AXA
Axa specifies that its action against the coronavirus will follow the protocols set by public health institutions. Therefore, the company recommends to its clients with symptoms of covid-19 not to go to their health centers, but to first contact the service made available by the autonomous community. With regard to coronavirus detection tests, Axa performs PCR tests in case of symptoms and on medical prescription in case of surgical hospitalization and on medical criteria . In addition, the insurance company offers COVID19 tests at a more affordable price thanks to agreements with private laboratories.
However, in case of doubt or presentation of symptoms, the client can call the emergency telephone: 93 312 57 48, 24 hours a day to find out how to act.
SANITAS
Sanitas also wanted to reassure its customers and will continue to provide services in the event of symptoms caused by the coronavirus. In the event of symptoms, clients can call the emergency hotline: 91 752 29 02, 24 hours a day to find out what to do.
In addition, Sanitas also conducts coronavirus tests in the following cases:
Patients with symptoms who are hospitalized at Sanitas centers
Patients who present to Sanitas' emergency department with symptoms compatible with coronavirus
patients who are going to have a surgery, childbirth, caesarean section
The company also provides free rapid antigenic tests (to find out if he is infected at that time) to all its insured clients who have health insurance and who have been in close contact with a case of covid-19 within the last seven days.
No medical prescription is required for this test, but the insured person must request it by making an appointment in advance at one of the Sanitas centers. The results of this test can be consulted within 24 hours via the My Sanitas application, by telephone or by visiting the center concerned.
ADESLAS



SegurCaixa Adeslas covers detection tests (PCR and antigenic tests) for all its insured who present suspicious or compatible symptoms of the disease and who have been previously evaluated by a doctor and present a medical prescription. They also cover in case of surgical hospitalization and on the medical criteria of the clinic.
For all other cases not covered, Adeslas offers the possibility of carrying out these tests at special prices in a selection of health centers, (list available by clicking here).
In addition, Adeslas offers to its clients a follow-up service for coronavirus patients with mild symptoms for whom home isolation has been prescribed. This service consists of a continuous evaluation of the disease offering the patient therapeutic advice and protective measures for himself and his family. In addition, they also offer an accompaniment service for people living alone or in a more vulnerable situation. Adeslas also has a 24-hour telephone for any consultation regarding the Coronavirus: 93 259 34 16.
ASISA
Asisa is another of the insurers that will cover coronavirus always following the protocols and instructions of the public health institutions. Therefore, Asisa makes its emergency telephone number available to people with coronavirus symptoms: 900 900 118. However, with regard to covid-19 tests, Asisa specifies that they will not be carried out unless symptoms are present and that in any case a medical prescription is necessary.
Inov Expat : Who are we?
INOV Expat is an insurance brokerage firm aimed at expatriates in Spain and Portugal
INOV Expat is right there to help you: giving you the best advice on insurance, in English!
In fact, after 14 years, INOV Expat, an insurance brokerage firm, specialises in insurance for French and English-speaking expatriates in Spain and Portugal, at their destinations. As insurance professionals, we've signed partnership agreements with the best insurance companies in the market. All INOV Expat consultants are expatriates who will be able to advise you best in the language of your choice (English, French, Russian, Spanish, Portuguese…)
Ask you free quote online : car, health, home, life, travel, others. Look at our website inovexpat.com or contact us by e-mail at [email protected], by telephone at +34.93.268.87.42 or whatsApp +34.627.627.880