Motorcycle insurance in Spain : everything you need to know
Yohan Leuthold
Motorcycle insurance in Spain : everything you need to know
Subscription to insurance for vehicles has been compulsory since 1958, whether for car or motorbikes. We know that motorcycles are overexposed to dangers, so it is essential to take out motorcycle insurance upon purchase. Civil Liability is one of the most important covers. It does not cover you for personal damage or theft, but it protects you from the events of daily life for which you may be responsible of damages caused to others persons. So the aim of motorcycle insurance is to cover the driver's civil liability as well as material losses in the event of a claim or accident.
What is third party insurance?
Third party motorcycle insurance may be sufficient if you own an old motorcycle, because in case of an accident, repair costs may sometimes be higher than the value of the motorcycle, or if you only use it occasionally (for weekends out for example). Third party motorcycle insurance does not cover own damages in case of an at-fault accident.
Who can ride my motorcycle?
It works the same way as car insurance, you can allow someone to ride your motorcycle. All motorcycle contracts are obliged to mention this clause. This covers a second driver or an occasional driver, that is not declared in the contract. In this case any driver over 25 years of age (the required age may vary depending on the insurance company) and with a driving license of more than two years experience will be covered by motorcycle insurance. In case of accident, the second driver will benefit from the same covers as the policyholder.
As a young driver, it is not recommended to buy a sports motorcycle, because motorcycle insurance varies according to your age, the power of your motorcycle and your license years and a some insurance companies wont be able to insure you or the insurance will be extremely expensive.
What are the covers of motorcycle all-risk insurance?
The cover theft / fire : motorcycles theft risks are greater than for cars. All-risk insurance allows you to better take care of in the event of an incident or theft.
The cover of damage refers to own vehicle : in case of an at-fault accident you will be covered.
The cover of damage refers to third party :

collision with another vehicle or identified third party (person or animal).
The assistance and breakdown cover : your vehicle will be towed in case of any problem. The tow truck will pull your disabled vehicle to the repair shop and a cab will bring you home if needed.
In what situations am I not covered by my motorcycle insurance?
If you are responsible for an accident and you were drunk, driving under the influence of drug, etc. you will not be covered by your insurance. Even if you are the only one injured. It is a very serious fault, and you will not have the right to any compensation, whether for physical injuries or material losses.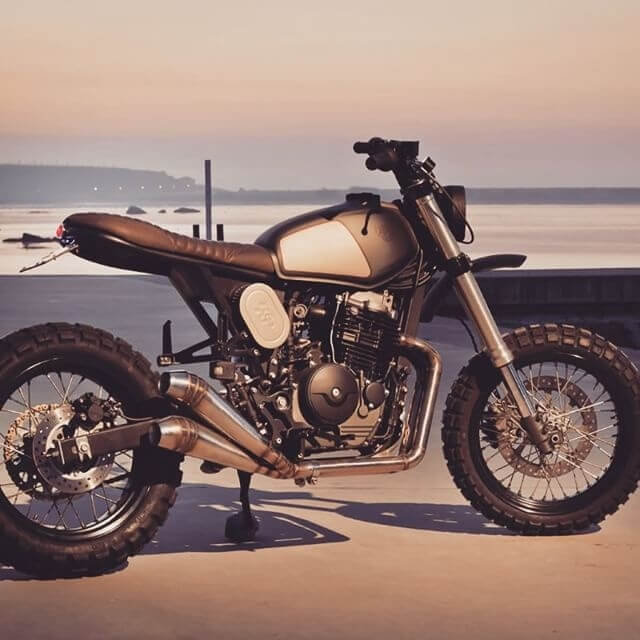 Inov Expat : Who are we?
INOV Expat is an insurance brokerage firm aimed at expatriates in Spain and Portugal
INOV Expat is right there to help you: giving you the best advice on insurance, in English!
In fact, after 14 years, INOV Expat, an insurance brokerage firm, specialises in insurance for French and English-speaking expatriates in Spain and Portugal, at their destinations. As insurance professionals, we've signed partnership agreements with the best insurance companies in the market. All INOV Expat consultants are expatriates who will be able to advise you best in the language of your choice (English, French, Russian, Spanish, Portuguese…)
Ask you free quote online : car, health, home, life, travel, others. Look at our website inovexpat.com or contact us by e-mail at [email protected], by telephone at +34.93.268.87.42 or whatsApp +34.627.627.880

"motocycle insurance, insurance in Spain, insurance, crash, accident, guarantee, guarantees"