Guide to Car Insurance in Spain
Yohan Leuthold
CAR INSURANCE IN SPAIN IN 4 STEPS
1/ Understand why car insurance is essential.
2/ How to determine the premium of the car insurance and choose the covers.
3/ Know the different types of contracts
4/ How yo get Spanish license plates
Accidents, breakdowns, impacts on the windshield, theft of the car , thefts from the car , fires ... your car needs insurance. The aim of car insurance is to cover the occupants of the vehicle, as well as the driver 's civil liability against other road users. More than just protection, this insurance guarantees your well-being inside your vehicle.
WHY DO YOU NEED TO INSURE YOUR CAR IN SPAIN ?
What the law says ?
The law requires all drivers to be insured under what is commonly called « civil liability ». This guarantees compensation for damage that could be caused to others by the driver of the car or its passengers in an accident. Of course you can add to this policy other guarantees to protect yourself and other passengers
How to calculate your premium ?
The cost of your car insurance in Spain depends on several factors :
Your age
Your license years
Your car
The use of your car
Your place of residence
The desired guarantees
The number and frequency of previous claims
Did you know ?
Having a license in Spain is interesting, for financial and practical reasons. Indeed, the deadlines for obtaining it are shorter and you will be credited from the start with 8 points out of a total of 12.
A "bonus" of 3 points exists for drivers who do not commit an infraction.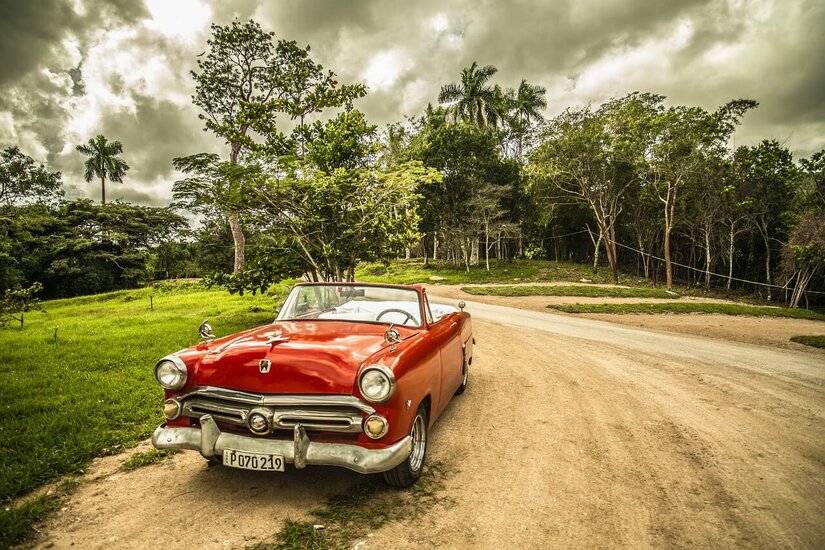 HOW TO INSURE YOUR CAR ?
Can we insure a foreign car in Spain ?
It is possible to insure any car with foreign license plates in Spain during three months, only when formalities to get Spanish plates are already engaged.
Exception : if your car has a license plate from UK or Northern Ireland you can insure it for one year without any formalities.
What formalities to insure ?
In order to insure your car you would need :
A NIE (Numero de identidad de Extranjeros)
A postal address in Spain
A spanish number account
« no claim discount » from your past insurance company
Did you know ?
Since December 21, 2012 women, however better drivers, pay the same premiums as men…
The European Court of Justice has ruled that "taking into account the sex of the insured as a risk factor in insurance contracts constitutes a factor of discrimination".
THREE TYPES OF CAR INSURANCE CONTRACTS IN SPAIN
In Spain, insurance companies offer three different types of contracts: the basic contract, the complete, and all risks.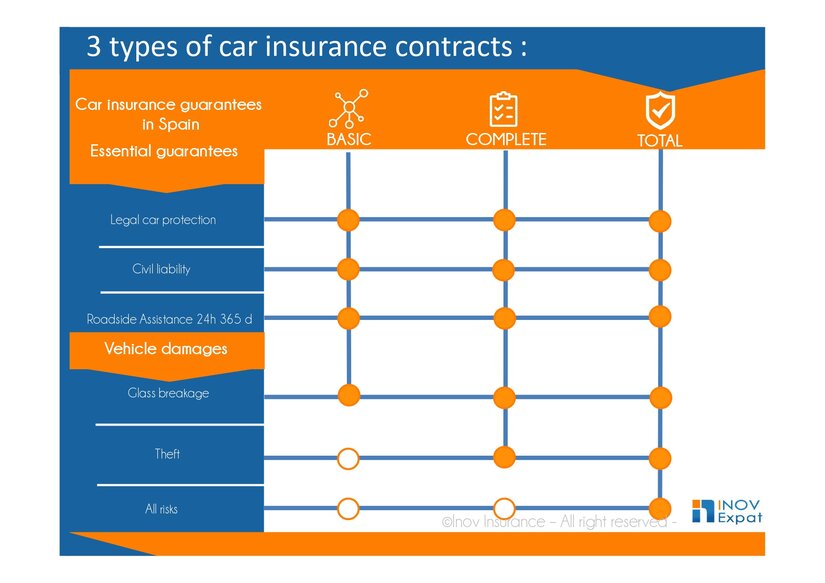 How to get a Spanish licence plates ?
Obtaining Spanish licence plates is relatively complex , you must have four elements :
1 / Certificate of conformity
Issued on request by the manufacturer or a dealer of the brand in Spain.
2 / Technical control and "certificado de características del vehículo".
Obtained by going to an approved Technical Vehicle Inspection Center (ITV)
3 / Request for licence plates change
Go to the "Jefatura provincial de tráfico" of your region and bring your resident card or passport, an original and photocopy of the registration card, an original and a photocopy of the purchase invoice of the vehicle.
4 / Pay tax to:
Your city council : municipal tax on vehicles
The Public Treasury: you will be exonerated
The Autonomous Community: tax on heritage transfers
Inov Expat : Who are we?
INOV Expat is an insurance brokerage firm aimed at expatriates in Spain and Portugal
INOV Expat is right there to help you: giving you the best advice on insurance, in English!
In fact, after 14 years, INOV Expat, an insurance brokerage firm, specialises in insurance for French and English-speaking expatriates in Spain and Portugal, at their destinations. As insurance professionals, we've signed partnership agreements with the best insurance companies in the market. All INOV Expat consultants are expatriates who will be able to advise you best in the language of your choice (English, French, Russian, Spanish, Portuguese…)
Ask you free quote online : car, health, home, life, travel, others. Look at our website inovexpat.com or contact us by e-mail at [email protected], by telephone at +34.93.268.87.42 or whatsApp +34.627.627.880