What to do in case of theft in Barcelona?
Yohan Leuthold
What to do in case of theft in Barcelona?
Barcelona is an international tourist city that tends to develop over and over again. The massive influx of visitors often comes with an increase of crimes. Barcelona is no exception to the rule, since in 20 years it has built an bad reputation for theft in Barcelona.
In this article which aims to be as practical as possible, we describe the most classic theft situations and the areas to avoid as well as the good practices to adopt... But if that is not enough and you are unfortunately victim of a theft, follow the steps that we present to you below and maybe you can avoid the situation.
THE MOST CLASSIC ROBBERIES SITUATIONS… Cliches that are still relevant
Get your bag stolen at Mac Donald's in las Ramblas ;
Have your phone stolen from the metro (pay special attention to Catalunya , Liceu and Urquinaona stations) ;
Theft by snatch (beware of Plaza Catalunya , always put your bag in front of you!);
The ball game (classic Ramblas, you have to guess under which cup the ball is… it's a scam);
The flower seller (the person will help you choose the coin you need to give him ... you will later realize that some of your notes have been stolen);
Requesting a small donation by placing a badge (the badge is placed immediately without asking you ... and the strategy is exactly the same as for the flower seller);
These are just a few examples, but it's always worth knowing the most used scams before venturing into the more touristic areas of Barcelona.
If you are curious, take a look at this blog which brings together very original scams : https://foodlovertour.com/blog/barcelona-tourist-scams/
AREAS TO AVOID
At first it is important to specify that Barcelona is the fourth safest city in Europe, according to Le Figaro. In fact, unlike Paris or London, violent assaults are very rare. Most of the time, you only realize that you have been robbed only when it is too late ...
Most dangerous areas for victims of pickpockets
Neighborhoods to be more vigilant at night
The Raval area
Le Born
The southern part of Las Ramblas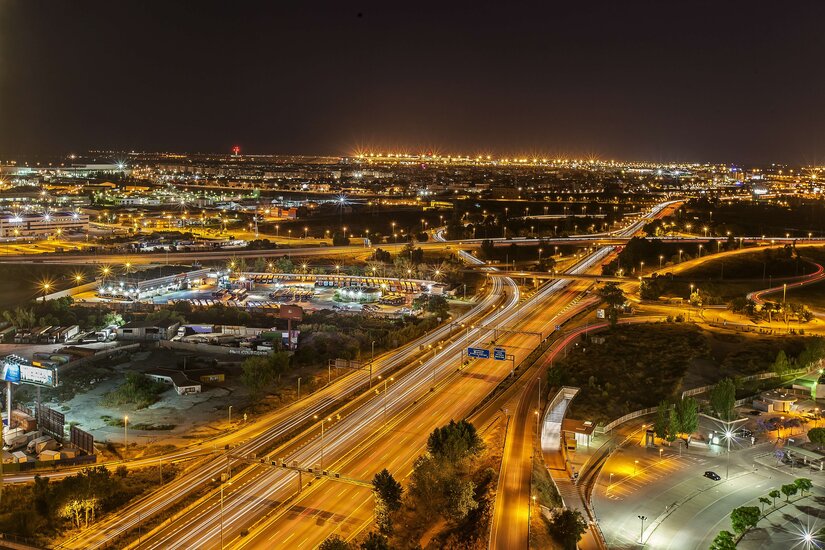 GOOD PRACTICES TO AVOID THEFT IN BARCELONA OR REDUCE THE CONSEQUENCES
If you take these things into account, there is little chance that something unpleasant will happen to you:
Do not go out with your wallet , avoid the credit card if possible (having a limited amount of cash is often safer) and only take an identity document;
Always use the inside pockets of your jacket or those of your pants and distribute the various valuables in several pockets;
Be careful ! Especially in the metro and check that no one is too close to you (when possible ...); take good care of your laptop, wallet and backpack which are the target objects of pickpockets;
Watch out for backpacks! If you really need it, choose a strap to wear in front of you or with an anti-theft system (very fashionable now!);
Thieves mainly target tourists, so avoid appearing to be one ... Typically, do not stop in the middle of the street, taking out a map of Barcelona from your bag, ​​go instead to a bar or do it against a wall facing the street, discreetly so as to be less vulnerable;
Avoid walking around with your camera prominently around your neck. Pay attention to your bag in terraces, cafes or beaches, the risk is guaranteed if you leave it at your feet or on a chair…
WHAT TO DO IN CASE OF THEFT IN BARCELONA ?
Prioritize the blocking of your credit card. Be quick, because your thieves will be fast. They know they have little time to act. You can quickly end up with withdrawals and contactless payments. If you have an App from your bank on your phone, they usually have an option to block the card in a very simple way. If this is not the case, you will have to call your bank directly: all banks have a 24 hour number for this type of situation. In the worst case, we offer you a generic telephone number to be able to oppose your bank card from Spain:
900 991 124
Block your phone and cut your line through your telephone operator. Be reactive for this procedure as significant costs may arise.
Report theft to the police. Attention again, be quick to avoid fraudulent use of your identity documents. Avoid the police stations which are right in the center, do not hesitate to move away and go there as soon as possible, you will have less waiting. You will need to send this document to your insurance company for the claim to be properly covered.
Go to the English Consulate to register the declaration. You will receive a receipt to present when renewing your identity documents.
If your keys have been stolen, it is strongly advised to change your locks. You may have been followed, or your address may have been written on your identity papers ... Limit the damage by being proactive. These costs will generally be covered by your insurance.
Contact your insurance company or your insurance brokerage firm (Read the article >> What is a brokerage firm? ) So that your advisor can manage your claim and advise you. You have a maximum of seven days to declare the claim and have the insurance company take care of it (this is the usual deadline but it can change depending on the company).

WHAT DOES MY INSURANCE COVER IN THE EVENT OF THEFT?
Your home insurance, as well if it is a home insurance that covers only the furniture or that covers the walls, will also cover you in the following situations:
In the event of theft with assault:
You will be covered up to € 1200 for your personal effects (this amount is the most usual, but may change depending on the insurance company)
You will be covered up to € 300 for the cash money that you declare to have on you during the break-in.
The cost of changing your locks
Your civil liability (this is the most important guarantee of home insurance, it covers you against physical or material damage caused to a third party up to € 150,000). This can unfortunately happen during an assault...
In the event of simple theft (without assault):
You will generally not be covered by insurance companies unless you have chosen a premium insurance policy ( you can request a quote here ! ) In this case you will be covered up to 300 €.
The cost of changing your locks
Your civil liability
HOW MUCH DOES IT COST?
The home insurance premium differ according to the amounts insured, both for the furniture (tenants) and for the walls (owners) and according to other variables such as the dimensions of the house, its location, etc. To give you an idea, home insurance for a tenant with content of € 10,000 can cost between 60 € and 80 € a year.
If you want to have more information or speak with a specialist, contact us by telephone at +34.93.268.87.42 or WhatsApp +34.627.627.880 or by email at [email protected] .
Inov Expat : Who are we?
INOV Expat is an insurance brokerage firm aimed at expatriates in Spain and Portugal
INOV Expat is right there to help you: giving you the best advice on insurance, in English!
In fact, after 14 years, INOV Expat, an insurance brokerage firm, specialises in insurance for French and English-speaking expatriates in Spain and Portugal, at their destinations. As insurance professionals, we've signed partnership agreements with the best insurance companies in the market. All INOV Expat consultants are expatriates who will be able to advise you best in the language of your choice (English, French, Russian, Spanish, Portuguese…)
Ask you free quote online : car, health, home, life, travel, others. Look at our website inovexpat.com or contact us by e-mail at [email protected], by telephone at +34.93.268.87.42 or WhatsApp +34.627.627.880