Construction insurance in Spain: how to choose the right one?
Julia Jannin
Construction insurance in Spain: How to choose the right one?
Julia Jannin, Managing Director at Inov Expat, helps us to better understand how insurance that protects construction in Spain works.
Three legal obligations
In Spain, the construction sector is regulated by the LOE (Ley de ordenación de la Edificación) of 5/11/1999.
This law consists in making the various stakeholders and actors of a yard accountable, by imposing on them three guarantee obligations (commitment). The first one is subject to compulsory insurance: Decennial insurance. The second is optionally insurable: "Seguro trienal" insurance, it comes in addition to decennial insurance. However, there is no insurance for the third: Manufacturer's warranty, in the event of a claim, the manufacturer will have to pay the costs himself. These three legal obligations have a duration in time: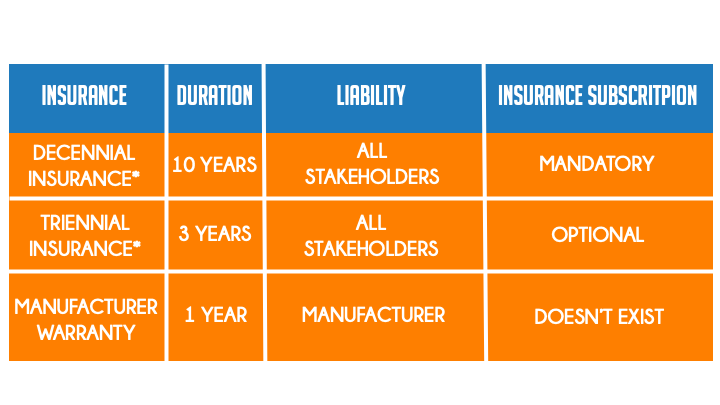 Decennial insurance (COMPULSORY)
Decennial insurance is mandatory for the constructor in the case of new constructions where the work affects the structure of a building.
Example of a claim covered by Decennial insurance : once the work has been carried out, significant cracks appear on the walls of a house. These filtrations are due to a foundation wich unsuit the nature of the soil.
It has been mandatory in Spain since May 6, 2000.
The insured capital is the total cost of the yard, including the fees of all those involved in the site, licenses and taxes.
The insurance "seguro trienal"
In order to be fully insured, the "seguro trienal" insurance must be included to be covered for 3 years on the issues of:
Waterproofing of roofs and terraces
Waterproofing of facades
Secondary works and installations
So, there are two insurances which cover the legal obligations of engagement, and only one of the two is legally obligatory. However, this is not the only mandatory insurance on construction sites. Indeed, there are two other insurances that the developer must take out:
Insurance collective accidents (COMPULSORY)
The collective agreement makes it mandatory to take out Accident insurance in order to cover work accidents that could occur on the site.
The delivery guarantee (COMPULSORY)
The developer must take out this insurance in order to protect the consumer from bad works. It can occur in many cases such as a construction delay, a bankruptcy filing, a price overrun, etc.
Finally, there are two complementary insurances that are not mandatory for the promoter:
Civil liability insurance
Please note that professional civil liability is not mandatory in the construction industry except for architects, engineers and yard managers. It is of course highly recommended.
All-risk construction site insurance
This insurance is essential to cover damage against accidental risks affecting a construction site. The main guarantees are theft of materials, fire, meteorological phenomena (flood, lightning, water damage, etc.), negligence and design errors. If you want to know more about this insurance, please read our dedicated article here.
As you can see, insurances for construction are a little bit complicated. Julia Jannin, Managing Director of Inov Expat is an expert. If you have any questions, please do not hesitate to contact her directly by phone on +34 93 268 87 42 or through WhatsApp on +34 627 627 880 or by email: [email protected]
If you do not have Construction insurance, do not hesitate to ask us for a comparison of the best insurances:
In this article, we have dealt with the following construction insurance: decennial insurance, "seguro trienal" insurance, collective accident insurance, delivery guarantee, civil liability insurance, all risk insurance.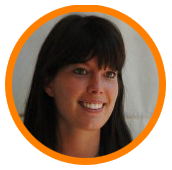 Contact Julia Jannin by phone:
+34 93 268 87 42
or by email:
Inov Expat : Who are we?
INOV Expat is an insurance brokerage firm aimed at expatriates in Spain and Portugal
INOV Expat is right there to help you: giving you the best advice on insurance, in English!
In fact, after 14 years, INOV Expat, an insurance brokerage firm, specialises in insurance for French and English-speaking expatriates in Spain and Portugal, at their destinations. As insurance professionals, we've signed partnership agreements with the best insurance companies in the market. All INOV Expat consultants are expatriates who will be able to advise you best in the language of your choice (English, French, Russian, Spanish, Portuguese…)
Ask you free quote online : car, health, home, life, travel, others. Look at our website inovexpat.com or contact us by e-mail at [email protected], by telephone at +34.93.268.87.42 or whatsApp +34.627.627.880
construction insurance